Climate & Geography
The Great Outdoors!
Rabun County enjoys a mild climate with four distinct seasons and lies within the Mixed-Humid 4A climate zone. An average temperature of 48.9 degrees Fahrenheit in January and 79.8 degrees Fahrenheit in August provides a comfortable yet moderate climate, and the ample rainfall, at approximately 70 inches annually, accounts for the lush forests and wild mountain flowers like rare orchids.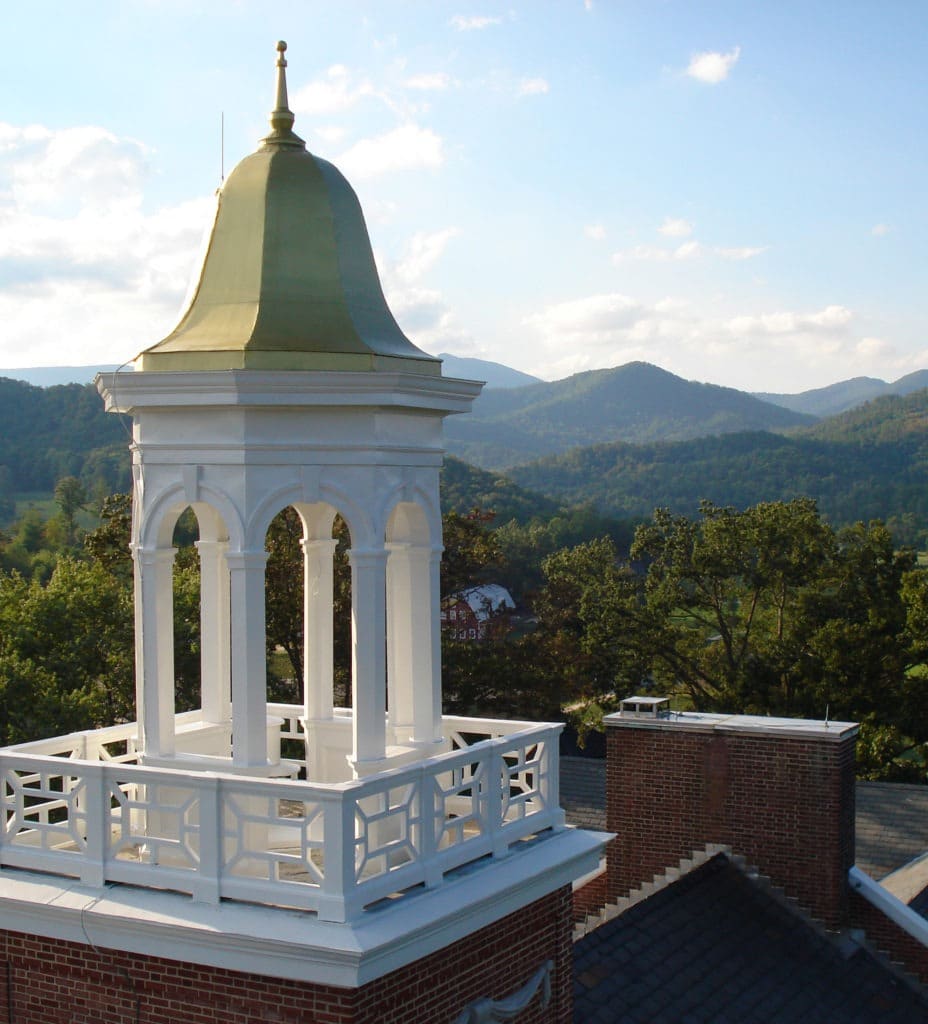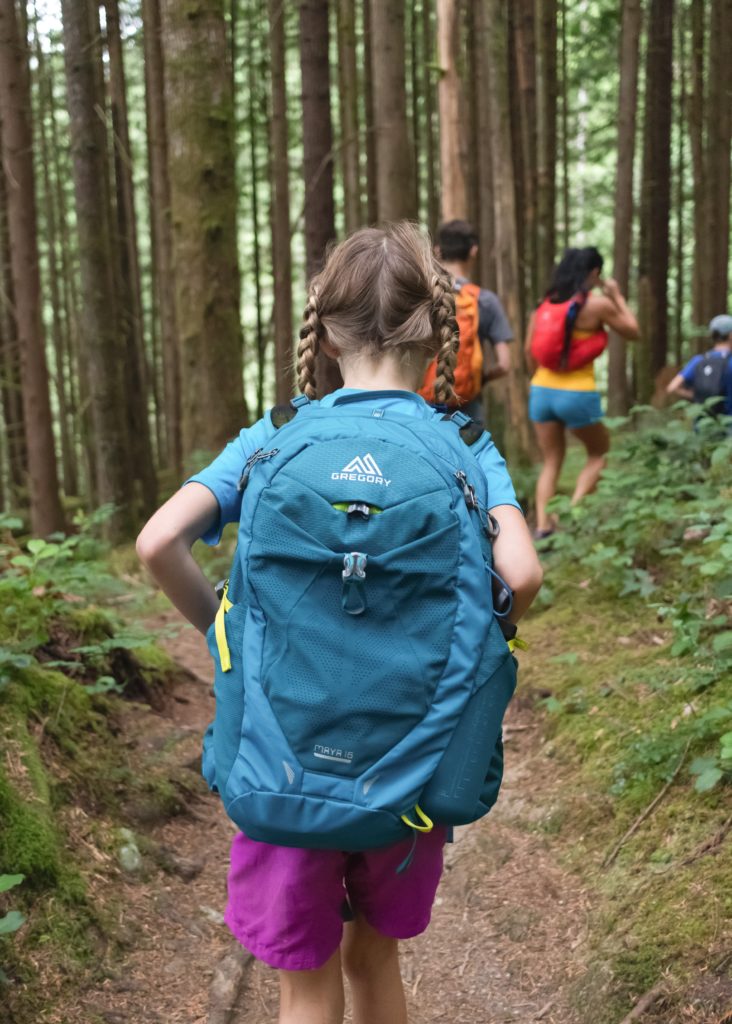 The mountain scenery is sure to catch your eye. The Eastern Continental Divide runs through Rabun County from southwest to northeast and includes the second and third highest peaks in Georgia. Rabun Bald (4,696 feet) and Dick's Knob (4,620 feet). There are a total of eight mountain peaks in Rabun County that are greater than 4,000 feet and more than 60 that range between 3,000 and 4,000 feet.
The mountains of Rabun County offer plenty of hiking trails to traverse, including a portion of the Appalachian Trail, which sits on the western border of Rabun County extending into North Carolina and then falling back into Georgia in Mountain City. The Bartram Trail is also another favorite among hikers and crosses Rabun Bald before dropping to parallel a ten-mile stretch of the Chattooga River.
Waterfalls
Residents and visitors alike enjoy exploring the beautiful waterfalls in our community. Whether you want to relax or find a picture-perfect background, most waterfalls can be reached by a short trail. Check them out on our sister site, explorerabun.com.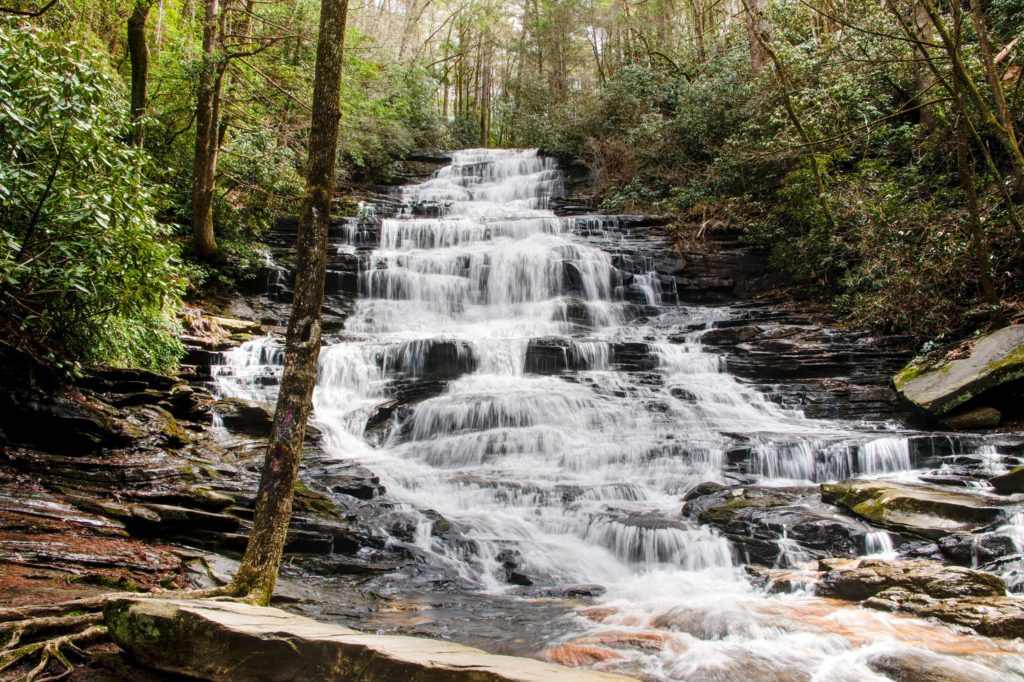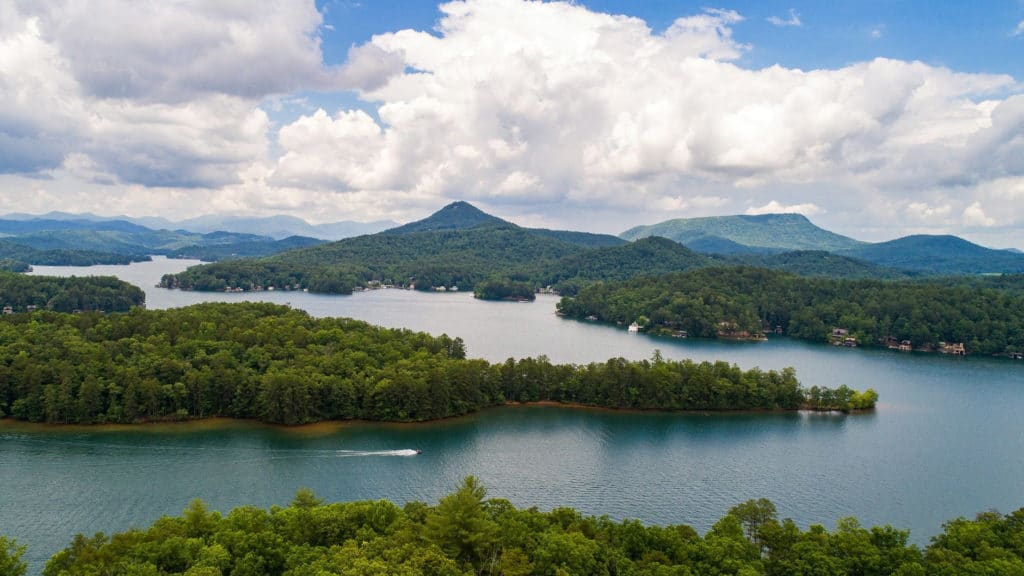 Lake Burton
Created in 1925 when Georgia Power flooded the deep valley, Lake Burton is the largest of the north Georgia lakes at 2,775 acres. With over 62 miles of shoreline, Lake Burton is suitable for boating, camping, picnicking, swimming, and fishing. Burton is one of the most sought-after vacation spots in Georgia and features second homes owned by Nick Saban, Vince Dooley, Alan Jackson, and Vince Gill, among others.
Lake Seed
Lake Seed was formed in 1927 with the completion of the Nacoochee Dam, a gravity concrete and masonry dam that is 75 feet high and spans 490 feet. The associated Nacoochee Hydroelectric Plant has a capacity of 4,800 kilowatts. Nacoochee is derived from the Cherokee word that means "evening star."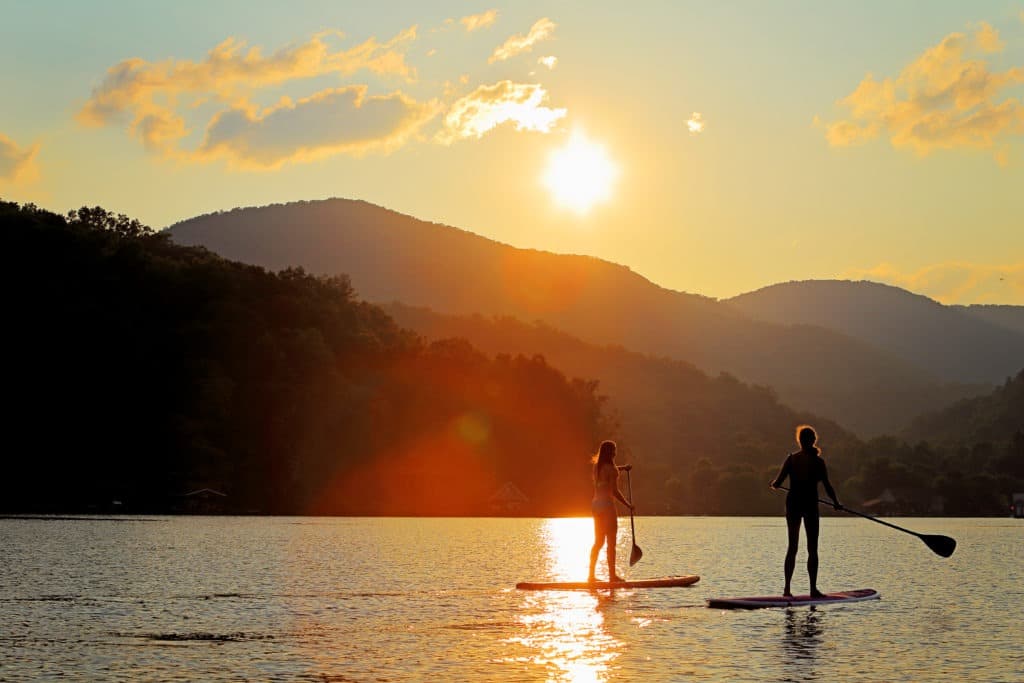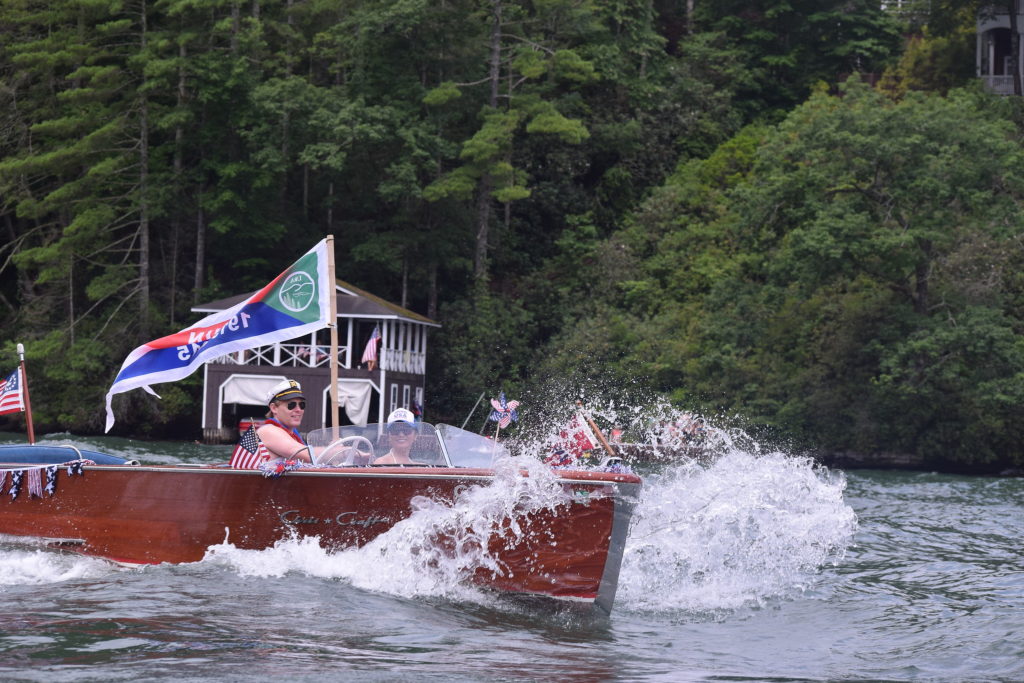 Lake Rabun
Lake Rabun is a 835-acre reservoir with 25 miles of shoreline and the southernmost of the three lakes in the Georgia Power Tallulah system. Popular events at the lake include the 4th of July boat parade and fireworks, the tour of homes, and the Rabun Ramble road race.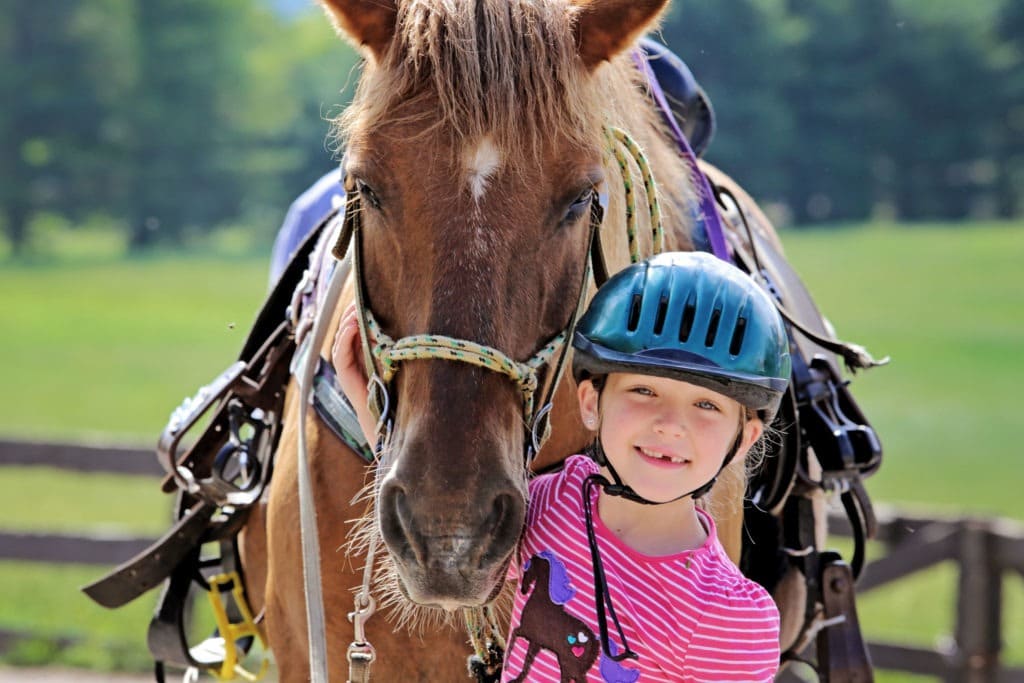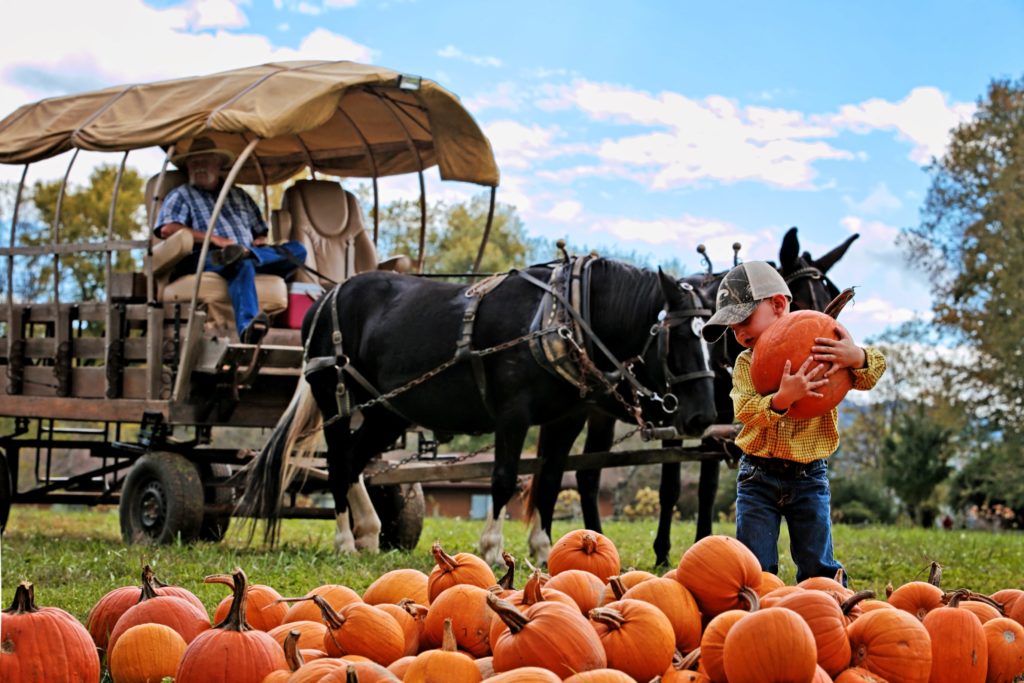 There is never a shortage of ways to spend your free time in Rabun County! From golfing and whitewater rafting to fishing, biking, hiking, shopping, and more, you'll find activities fit for any interest. A few of highlights of our community include:
Blackrock Mountain State Park
Tallulah Gorge State Park
Lake Burton
Lake Seed
Lake Rabun
Foxfire Museum and Heritage Center
The Dillard House
Check out all the adventures that await you in Rabun County at ExploreRabun.com.